If the goal is to build an aircraft by hand, there are two options – the first is to buy a special set for the subsequent assembly of the aircraft on the radio control, and the second is to make all the parts and assemblies by your own forces, using your skills and capabilities. The second option, you need to say frankly and directly, is almost impossible to make at home without buying, for example, engines for the aircraft, whether they are electric or internal combustion engines. It is also quite difficult to install a radio remote control.
Although it is possible, as an alternative, to equip the aircraft with a rubber power unit, but agree that the radio control and the aircraft's engine is not the optimal solution for this type of aircraft modeling, to put it mildly. In general, the desire to do everything yourself, building an aircraft model with radio control, as experienced aircraft modelers would put it, is not worth this "sheepskin" such a complex dressing.
So, go or look for in a rich virtual space online store and choose a set of necessary equipment for the assembly of radio-controlled aircraft with an electric motor, as a rule, such sets go with drawings or finished paper pebbles or sketches of details.
For the first model, experienced aviamodelists recommend to start with such models, where the material for the construction of the aircraft is foam board.
Sets of equipment, tools and material for the manufacture of an aircraft model with radio control
A set with such equipment is required for an aircraft:
electric motor, as a rule, is cheap Chinese with power supply from 7 to 11 volts;
4 actuators to control two ailerons, steering wheel and elevator;
electric motor speed regulator;
rechargeable battery;
four-channel radio remote control complete with receiver;
3-4 propellers, as they quickly fail during the testing process due to improper handling of the aircraft model.
As for the necessary tools and materials, they will be useful:
A good stationery knife for cutting out model details;
for fastening the parts with glue like a gun;
an angle to monitor compliance with strictly right angles of parts;
a ruler for checking the dimensions of certain parts;
Styrofoam, preferably three millimeters;
duct tape for fixing the power supply wires of the motor, the servo drives.
From the finished sketches in the set to cut out the details of the aircraft and securely connect them with glue to each other, where necessary, reinforcing the details with a second layer of foam board and corners.
It is attractive to cover the aircraft model with a self-adhesive film
In order to properly connect the electricity and electronics must use the wiring diagram supplied with the set, while taking into account the installation so that the servo drives on the ailerons moved in different directions.
Setting up all the working elements for the radio control model, is carried out with the help of testing and testing, or in other words, with the help of trial and error, that is why you need to have several propellers in stock.
What to think about before it's too late
Aircraft modeling is a fascinating thing, and pulls into it like a whirl. And it is very difficult to throw it away later, and most importantly – I do not want to. So think again, are you ready to dive into this whirlpool?
How strong is your desire to engage in aircraft modeling for a long time?
If you just want to try it, don't waste your time and don't run to the store. Find a party of modelers, make an appointment on the field. When you come to them, honestly and directly explain that it would be very interesting for you to try to fly, but you are not sure if you will like it enough to do modeling yourself. Take a look at what flies. Ask to try to drive a model – an experienced pilot can always let you drive a little, unless he has a super-expensive plane. Modelers, though fierce people seem to be, rarely refuse to help, if this help is tactfully asked.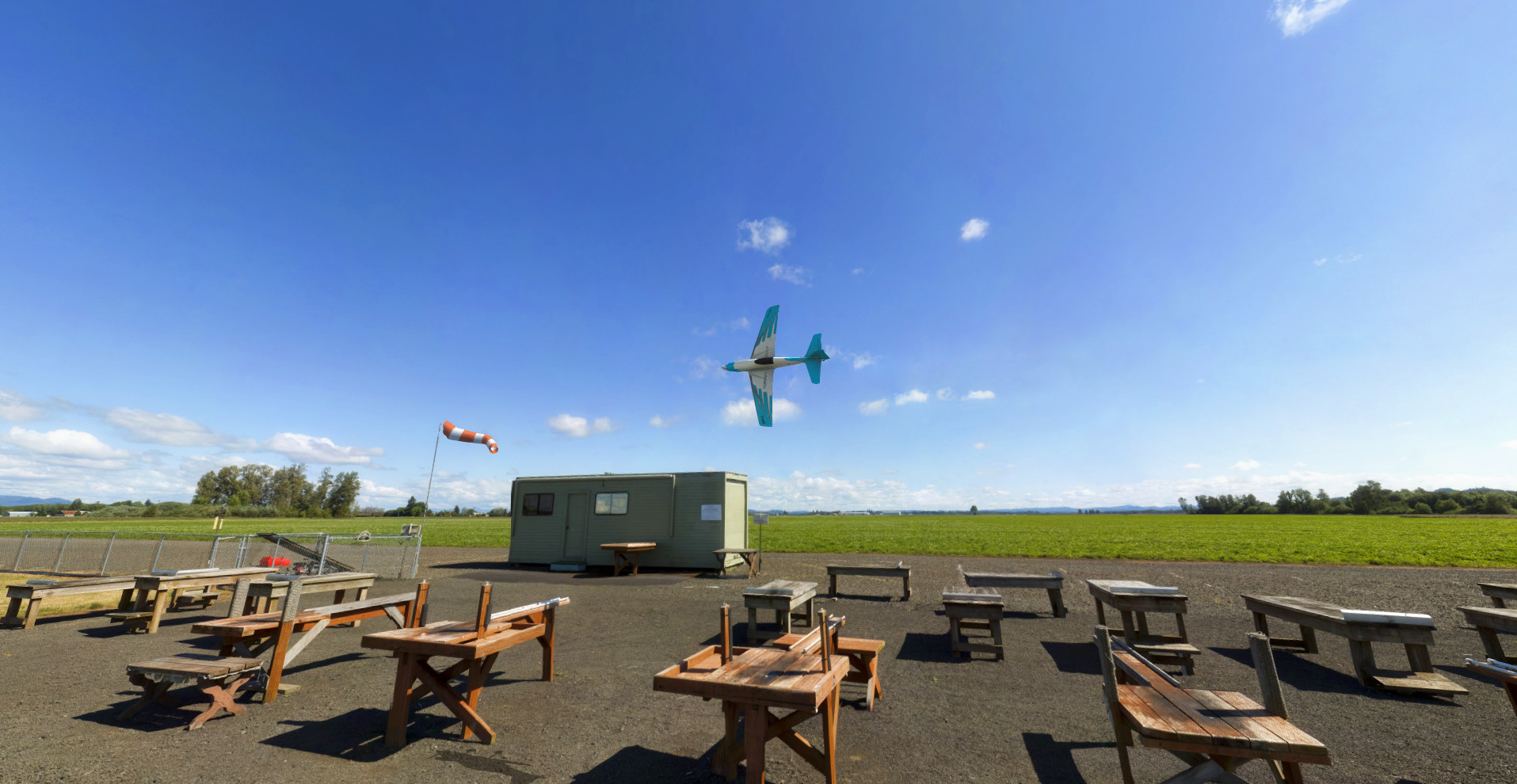 Do not rush to buy, if you are not at all sure that you want to fly!!! Dawn at least to the state of "the desire to fly seems strong, but not 100% sure" and then think about buying your own restless flying farm. And if it doesn't "insert" you even after landing at the airfield, you should give it up. Otherwise, if you buy an airplane and a lot of equipment, you'll sell it all to yourself at a loss for a long and painful time. Take a look at the forum – there are probably a couple of ads about such a sale…
Do you have an acquaintance who knows how to fly a flying model and who will agree to teach you flying – that is an instructor?
Let's say that you have a strong and steady desire to fly. And do you have an instructor who will teach you how to fly? If you have an instructor, that's great. If not, the choice of a training model will be slightly narrowed. Your training model will be a glider or a motor glider, and the glider may be simpler – there is no motor that needs to be adjusted (or recharged for it). It is also possible to use electric flying. On such models, it is much easier and cheaper to learn how to fly by yourself, and after the simulator, by trial and error. Of course, you can also learn to fly by yourself, but you will spend an order of magnitude more time on this – both on training and repair. But on an airplane you will also have to deal with the engine – how to start it, how to set it up…
However, this is rather an author's opinion. Many instructors believe that training on an aircraft is faster – it does not need to be delayed like a glider, which allows you to make more flights per unit of time, and a powerful motor allows you to "pull" the model in a critical situation.
Can you imagine the amount of financial investments that an air model hobby would require?
In the end, all discussions about the first model come down to a single denominator – money, money and money again. Alas, there is no way to do without it. And here the cruel blow of disappointment falls first of all on the youngest models – those who have no job yet and to whom parents can not give at least fifty dollars for used equipment … but without a minimum amount of money for the equipment you can only count on flights of free-flying models who will build themselves.
And after all, aircraft modeling requires much more than $50 for half a piece of equipment. Of course, not all at once, but depending on the class of models you will be engaged in further, your hobby will require some kind of financial injections.